Looking for a highly skilled, experienced Best Vein Doctor? Meet…
DR. TIMOTHY KAVIC, M.D., F.A.C.S.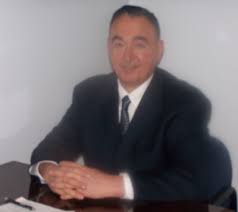 DR. TIMOTHY KAVIC, M.D., F.A.C.S.
Here at the Advanced Vein Center, Butler County, our Board Certified Physicians (FACS)  and Best Vein Doctor has many years of experience caring for patients and their vein problems.
Being Board certified means our Drs have passed rigorous standards set by their peers to make sure you receive quality care.  As a Vein Dr in Franklin Park, Dr Kavic lives and works in his neighborhood near Wexford, Vein Clinic specializing in varicose and spider veins.
He loves what he does, caring for patients veins, Ross park, Mars, 7 fields, vein clinic is only a ten minute drive. He loves being a part of the community he has worked in for much of his adult life. He is a very caring and compassionate physician, who takes great pride in his work. He maintains yearly continuing education courses to keep up with all the latest vein care options , like the new Vein Glue we recently added to our many Pittsburgh Vein Clinics.
Treatments by our Best Vein Doctor include:
Microphlebectomy
Varicose vein care
Compression Management
Doppler Ultrasounds
Vein Mapping
Vein Glue
Vein aBLATION
Laser vein treatments
Dr. Kavic belongs to the American College of Surgeons and recently held a position on the Medical Executive Committee at Clearfield Hospital. He also has years of experience guest lecturing for HIPAA Compliance for Physicians and Healthcare Providers at St. Elizabeth Hospital (Youngstown, OH), Value Health Pho (Monongahela, PA), UPMC, Passavant Hospital (Pittsburgh, PA), and also conducted small business leaders lectures titled "Employers and HIPAA," and for the Small Business Alliance (Pittsburgh, PA). Dr. Kavic was an adjunct professor in Occupational Therapy at Duquesne University from 1997-1999.
Dr. Kavic, a Pittsburgh native, Beaver County, Hopewell to be exact, now resides in Franklin Park, PA. He said he is excited to join the staff at the Advanced Vein Center and Body Beautiful Laser Medical Spa and bring his wealth of experience while offering offer high quality, compassionate care for his patients. He is certain that he and his team will deliver a unique experience for patients as he truly cares for the wellbeing of people.
Are Vein Treatments Safe?
Yes, vein treatments are generally safe when performed by qualified and experienced medical professionals. However, like any medical procedure, there are potential risks and considerations. The safety of vein treatments depends on factors such as the type of treatment, the specific condition being addressed, the patient's medical history, and the expertise of the medical team.
Common vein treatments include procedures like sclerotherapy, endovenous laser treatment (EVLT), radiofrequency ablation (RFA), and ambulatory phlebectomy. These procedures are minimally invasive and are performed on an outpatient basis. They are generally considered safe and effective for addressing conditions like varicose veins and spider veins.
To ensure the safety of vein treatments:
Medical Evaluation: Undergo a thorough medical evaluation to assess your overall health and suitability for the chosen treatment.
Informed Consent: Your doctor should explain the procedure, potential risks, benefits, and alternatives. Make sure you understand and provide informed consent.
Pre-Treatment Preparation: Follow any pre-treatment instructions provided by your doctor, such as discontinuing certain medications or fasting.
Follow Post-Treatment Instructions: Adhere to post-treatment care instructions, including wearing compression stockings if recommended and avoiding strenuous activities for a specified time.
Monitor for Complications: While complications are rare, it's important to monitor for signs of infection, excessive bleeding, or other unusual symptoms after the procedure.
Regular Follow-Up: Attend follow-up appointments as scheduled to monitor your recovery and address any concerns.
Remember that each person's medical situation is unique. Vein treatments can greatly improve the quality of life for individuals with vein-related issues.
Are Vein Treatments Painful?
Minimally invasive vein treatments such as Sclerotherapy, laser treatment, and radiofrequency ablation are usually well-tolerated and cause minimal discomfort. Local anesthesia is often used to numb the treatment area, reducing pain. Some patients may experience mild discomfort or soreness after the procedure, which typically subsides quickly.
Ready to Schedule a Complimentary Consultation?
REQUEST A FREE VEIN SCREENING
To Request a Free Consultation, Call or Text 724-987-3220 for Immediate Response OR Complete the form above to speak with one of our skilled doctors or schedule a FREE Vein Screening.
Our Offices
We have 3 Varicose and Spider Vein Center locations for Surgical needs in Beaver, Butler and Cranberry Twp. FREE visual Vein Screenings are available at ALL 4 other satellite locations to serve you.
Varicose and Spider Vein Center locations for Surgical needs
SURGERY CENTER & VEIN CLINIC CRANBERRY TWP.
Cran-mar Plaza
20555 Route 19 (Perry Highway)
Cranberry Twp, Pa 16066
SURGERY CENTER & VEIN CENTER IN BEAVER CNTY
Stone Point Landing
500 Market St. Suite #101
Bridgewater, Pa 15009
SURGERY CENTER & BUTLER VEIN CLINIC
Cypher Building
901 E. Brady St.
Butler, PA 16001
FREE visual Vein Screenings are available at ALL 4 other satellite locations to serve you.
VEIN CENTER NEAR PITTSBURGH
Gabriel Plaza
937 Beaver Grade Rd
Moon Twp, Pa 15108
EAST PITTSBURGH VEIN CLINIC
Polidora Building
4318 Northern Pike Suite #205
Monroeville, PA 15146
SOUTH HILLS VEIN CLINIC
2790 South Park Rd
Bethel Park, PA 15102
PITTSBURGH VEIN CENTER
Allegheny Building
429 Forbes Ave, Floor 5
Pittsburgh, Pa 15219