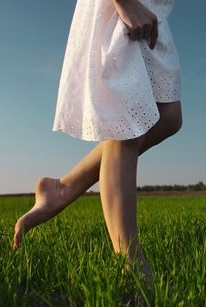 Billing and Insurance for varicose vein & spider vein removal
Because the venous procedures we do here at the Advanced Vein Clinic are treating the medical cause of varicose veins, you will find varicose vein removal usually covered by insurance. Many physicians only treat the veins cosmetically; our veins specialists treat the source of the varicose veins. Some insurances require preauthorization which will be completed by our staff.
Usually one Diagnostic Ultrasound per leg is all that is needed to begin a treatment plan. If the insurance company determines that further treatment will not be covered due to not being medically necessary, the initial diagnostic ultrasounds are generally covered.
These insurances may cover your procedure:
All Highmark Blue Cross and Blue Shields
* Anthem BCBS
* PPO blue
* Freedom blue
* Security blue
* Federal blue
All savers
Allwell
Aetna
Aetna Better health
Advantra
Beaver Valley Prime
Cigna
Coventry
Devon
Gateway -but needs referral
Gateway Medicare Assured
Geha
GPA
Health America
Health Assurance
Humana
Humana military
Intergroup
Medical Mutual
Medicare
Medicare Railroad
Multi-Plan
Pa health and wellness
Private Insurances
Out of State Blue Card Program
Tricare
Tricare for life
Tricare Military insurance
Unison
United Health Care
United Healthcare Community
United Mine Workers, UMR
Upmc PPO
Upmc for you
Upmc for Life, out of network
Western Pennsylvania Electric (WPEE)
Insurances NOT currently accepted, or are out of network.
Aetna Better health
Gateway
Military – Tricare
United Community
UPMC
UPMC PPO only
If insurance does not cover treatment patients have the option of self-pay for treatment.
Most insurance carriers cover our varicose vein treatments. Individual co-pays, deductibles and coinsurances apply. Our staff is happy to assist with questions you may have.
What does the term "medically necessary" mean?
This information is all well and good. It's always interesting to know the underlying cause of a problem. But what does it have to do with your varicose veins on your legs? What's the practical application? By itself, this information doesn't mean much. When measured, however, it can go a long way towards proving that a procedure is medically necessary.
In regards to your varicose veins here's how the process works. First you'll need to have physical symptoms. Cosmetic symptoms by themselves aren't enough to conclude that a treatment is medically necessary. No matter how unsightly your leg veins are it won't help in establishing medical necessity. Also note that psychological distress caused by the symptoms also doesn't influence a "medically necessary" determination.
Symptoms of leg vein disease that support a "medically necessary" insurance determination.
Feelings of heaviness or fatigue

Achiness or pain

Edema (excessive swelling

)

Chronic cramping.

Restless Leg Syndrome (RLS).
Open ulcers

, especially those found on the insides of the ankles.
Any of the above symptoms help establish a case for medical necessity. These will be recorded in your medical notes and submitted to your insurance company.
How to get insurance to pay for varicose vein removal?
Medically there has to be "proof" that your vein disease is bad enough to treat.
Unfortunately, regardless of how much your physical symptoms bother you, this alone won't qualify you for treatment. Your insurance company will want the type of concrete measurements that only an ultrasound exam can provide. During your exam, your Registered Vascular Technician (RVT) will take the following measurements:
Vein size, specifically vein diameter. Ultrasound can be used to take a "slice" image of a vein will look like an "O" on the ultrasound screen. This allows your RVT to measure the width of a diseased vein. Anything above 5 millimeters, which is slightly less than the diameter of a pencil, will qualify.
Degree of venous reflux. This refers to the amount of blood that's flowing in the wrong direction, back down the leg. If this reversed flow lasts longer than ½ second then you'll qualify for treatment.
If you've got physical symptoms then your ultrasound exam will usually be covered. Similarly, it's also highly likely that the exam will demonstrate that treatment is medically necessary. If you think that your symptoms are bad enough to treat there's a good chance that your insurance company will pay for treatment. All in all, it's really no different than proving that treatment is medically necessary for other conditions.