Our Vein Center Team
TOP RATED & AWARD WINNING VEIN SPECIALISTS
Ready to get rid of your leg vein problems for good?
At the Advanced Vein Center treating vein disease is all we do. We're committed to offering minimally invasive solutions to varicose veins, spider veins, and the physical symptoms associated with vein disease. If your legs don't look and feel quite like they used to, there's a good chance that we can help.
Our surgeons are highly trained, board certified professionals who have completed several fellowships. Each member of our surgical staff has approximately 30-40 years of experience.

 Our medical assistants and ultrasound technicians strive to make you feel at home throughout the treatment process.

Our back-office administrators specialize in dealing with your insurance company so you don't have to. This includes determining eligibility for and getting authorization for your treatment.

The technology at our disposal is world class. This allows us to deliver fantastic results with state of the art techniques designed to be very minimally invasive. Our aim is to get you feeling better as fast as possible while causing as little discomfort as possible.

The procedures we rely on cause very little downtime.

We're a family owned business, not part of large corporation or hospital. We think you'll see the difference in every step of your treatment process.
We also strive to make your experience as convenient as possible. Our Cranberry Vein Center, Butler Vein Center, and Beaver Vein Center offer evening hours and same day appointments on a limited basis. We accept most major medical insurance plans, so call us today at (724) 987-3220 for an appointment.
Meet the Best Vein Doctors in Pittsburgh at the Advanced Vein Center!
How to Choose Your Pittsburgh Vein Doctor
Perhaps no aspect of your decision for cosmetic surgery is more critical than choosing the right surgeon to perform your procedure. The surgeon's credentials, training, experience and reproducibility of excellence in results are all important factors to take into consideration in making your choice.

DR. MAURICIO GIRALDO, M.D.
Is a skilled, board certified surgeon with remarkable experience and multiple awards of distinction including Distinguished Best Student of Internal Medicine.
As an instructor of Surgery at Harvard Medical School, he has trained many skilled physicians and played a vital role in shaping their professional lives. Dr. Giraldo did a General Surgery Residency at AGH and a three year fellowship at UPMC in Transplant Surgery. He is a member of the American Society for Laser Medicine and Surgery. He is certified in the VNUS Closure Procedure. His work in Surgical Oncology and Minimally Invasive Surgery qualifies him as an expert in identifying venous problems that require medical attention while utilizing his aesthetic skills to treat such conditions with the utmost care for desired appearance.
Professional memberships of Dr Giraldo MD:
American Academy of Cosmetic Surgery, AACS
American College of Phlebology, ACP
American Society of Laser Medicine and Surgery, ASLMS
American Medical Association, AMA
Harvard Medical School Postgraduate Association
American Society of Transplant Surgeons, ASTS
Collin-Fannin County Medical Society
Society of Laparoendoscopic Surgeons,SLS
Resident Alumni Association, University of Pittsburgh
Texas Medical Association

JEFF HOUK, PA
I am now in my 24th year of practice. I began my career at Shadyside Hospital in Pittsburgh, PA, in the Department of Surgery. While there I had extensive experience in general ENT, Head and Neck Surgery, Facial Plastic and Reconstructive Surgery. I assisted in facelifts, blepharoplasties, brow lifts, nasal septo rhinoplasties, muscle plications, nerve grafts, and head and neck cancer surgery with reconstruction. In addition to Botox Cosmetic and Restylane injections, other expertise includes 6 years of pain management experience evaluating and treating pain from a wide variety of causes. As a result I have extensive experience with trigger point injections as well as a wide variety of bursa and joint injections.

DR. TIMOTHY KAVIC, M.D., F.A.C.S.
Our accomplished team of doctors and technicians at the Advanced Vein Center have over 60 combined years of experience treating varicose veins. Dr Kavic is also the Director of the Cosmetic Professionals at Body Beautiful Laser Medical Spa, where spider veins are treated by a variety of methods, including sclerotherapy, Laser services, compression therapy and VNUS Closure.
Our staff is regarded as leaders in our field, we are never satisfied with simply walking through the motions and sticking to the status-quo. Since medical technology is constantly modernizing with new treatment options and medications, ultimately allowing patients to have less downtime and pain-free in shorter amounts of time. However, this involves much more than using the latest state-of-the-art equipment and technologies. In order to contend with the rapid medical advancements, we constantly enhance our skills and search for specialists with incomparable expertise in our treatment areas. Thus, we are elated with the newest addition, Dr. Timothy Kavic, joining us as our Medical Director. Specializing in general surgery for infections diseases and wounds, thrombophlebitis varicose vein excision, destruction of skin debridement of burns and peripheral vascular disease phlebitis (PAD and PVD). His aptitude for diagnosing and treating varicose veins with minimally-invasive interventional procedures is truly unparalleled.
Dr. Kavic has many decades of experience as a General Surgeon. He began practicing medicine in 1982 as an Associate in practice with Michael Kavic, his father. From there, Dr. Kavic held positions at several hospitals across Western Pennsylvania and Minnesota, including his most recent position as the owner of a private practice in Clearfield, PA for 21 years.
Dr. Kavic received his undergraduate degree from the University of Pittsburgh and went on to Meharry Medical College (Nashville, TN) where he became an M.D. He completed his internship and residency at The Western Pennsylvania Hospital where he discovered his passion for wound care. Additional education includes a Masters Degree in Healthcare Policy and Management from Carnegie Mellon University (Pittsburgh, PA) and Advanced Laparoscopic Training in General Surgery from Moet Institute (San Francisco, CA).
Dr. Kavic is a member of the ACS, American College of Surgeons and held a position at Clearfield Hospital on the Medical Executive Committee. He has many years of experience as guest lecturer at St. Elizabeth Hospital on HIPAA Compliance for Physicians and Healthcare Providers, as well as Value Health in Monongahela, PA, UPMC, Passavant Hospital (Pittsburgh, PA). DR Kavic has also conducted small business leaders lectures titled "Employers and HIPAA," for the Small Business Alliance in Pittsburgh. At Duquesne University from 1997-1999 Dr. Kavic was an adjunct professor in Occupational Therapy.
A Pittsburgh native,Dr. Kavic, of Hopewell Twp Beaver County to be exact, currently is a resident of Franklin Park, PA. He enjoys his time with the staff at Body Beautiful Laser Medical Spa and the Advanced Vein Center, bringing his wealth of experience, as well as offering compassionate, high quality care to his patients.
Dr. Kavic enjoys interacting with patients and making sure they understand every step of their journey at our practice. As an example his compassion, since 1993, Dr. Kavic, an active humanitarian, has been serving the people of the former Yugoslavia. For six years during the early 1990's, in the midst of the Yugoslav Wars, he aided hospitals and doctors with much needed medical supplies. Dr. Kavic wanted to help his native people of Serbia, so he dedicated his time, energy and money to ensure people were receiving proper medical attention during troubled war times. Today, Dr. Kavic is still involved and he has made several friends during his travels.
Kavic named Advanced Vein medical director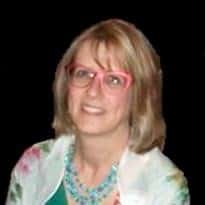 JANE MERCURI RVT
Beginning a new career after raising children has been an exciting adventure for Jane Mercuri. Graduating with high honors from Western School of Health and Business Careers in 2008, then working in a local hospital vascular lab and becoming a Registered Vascular Technologist by ARDMS in 2011, led her to specializing in vein care. Jane brings her natural interest in people and her desire to help others to the Advanced Vein Center with the intent of making your experience a pleasant one.
THE ADVANCED VEIN CENTER HAS MULTIPLE LOCATIONS IN THE GREATER PITTSBURGH REGION
We take a patients-first approach.
At the core of our mission lies a patient's total health, not just the health of their veins. We take each patient's overall lifestyle into account before making any recommendations.
If you're an individual with vein problems, you've probably got a lot of questions. You've possibly heard that there are several treatments available, but lack any specific information. At the Advanced Vein Center in Cranberry, Bridgewater, and Butler, answering your questions is a big part of what we do.
Finding a vein specialist
Many facilities advertise some types of vein treatments. Unfortunately, not all facilities are created equal. At the Advanced Vein Center, our central vein clinic in Cranberry sets rigid training and continuing education standards which all of our physicians must meet. All of our doctors have years of experience in phlebology, the study and treatment of vein disease. Perhaps more importantly, at this time all of our staff surgeons have performed over 1,000 procedures on the lower extremity venous system.
Our surgeons need support as well
Our highly trained office staff supports both you and our doctors every step of the way. They're dedicated to your physical and financial comfort, and are experts at working with your insurance companies to get your procedures approved. Working together, we aim to solve your vein problems as quickly, effectively and economically as possible.
Full accreditation
Our Cranberry vein clinic, Bridgewater (Beaver) vein clinic, and Butler vein clinic are fully accredited by the American College of Radiology (ACR). This accreditation is completely voluntary, and we strongly believe in holding ourselves to this higher standard. ACR accreditation means that our vascular lab is outfitted with the latest imaging technology. It also reflects the training of our imaging staff, which are audited several times per year to maintain quality standards. Such diagnostic expertise is a critical part of any facility which treats vein conditions.
Want your legs to look and feel better? Start the process with a FREE consultation.
The Advanced Vein Center offers complimentary vein screenings at all of our locations. It's the only way to know for sure if your problems are related to vein disease. Any other approach is simply guesswork. You'll have the opportunity to speak with one of our doctors, and our staff will investigate your insurance benefits. Call one of our vein clinics at (724) 987-3220 to schedule yours today.
Concerned about your leg veins? The only way to know where your legs really stand is to talk with one of our vein specialist physicians.
We perform on-site screenings free of charge. We'll quickly evaluate each leg for common vein problems. Then one of our staff will be happy to answer any questions. If there's any cause for concern, we'll recommend a full work-up which is most often covered by insurance. It's a simple matter for us to check what your insurance will cover, and no referral is necessary.
A full evaluation starts with a complete medical history and physical exam. This is followed by an extremely thorough, diagnostic quality Doppler exam. Afterwards you'll meet with one of our doctors to discuss your options. Any treatment we recommend is also likely to be covered by insurance. Are you having physical symptoms such as aching, tired, heavy legs? Then there's a good possibility your insurance will cover the costs.
If you're sick of how your legs look and feel then take action. A free vein screening is the best place to start. Call the Advanced Vein Center today at (724) 987-3220 to schedule an appointment.
Vein Clinic in Pittsburgh, PA
Varicose veins and spider veins are often signs of more severe, underlying vein disease. Preventative imaging using Doppler ultrasound is the only reliable way to find out for certain. This exam is often covered by insurance, and is available at our Butler vein center, Bridgewater vein center, and Cranberry Township vein center.
If your problems do extend below the surface there's a good chance that we can help. We currently offer several minimally invasive treatments which effectively treat visible veins and relieve physical symptoms. What's more, in most cases your results are permanent. If an unwanted vein is treated then it's gone for good. These procedures are also usually covered by insurance, just like the diagnostic ultrasound.
The Advanced Vein Center features the same state of the art vein treatments found in large hospitals and dermatologists' offices across the country. If you experience symptoms such as heavy, swollen, achy legs then you're most likely a candidate. Radiofrequency (RF) ablation and endovenous laser therapy (EVLT) target veins beneath the skin to resolve all of the above symptoms.
The most widely used minimally invasive technology today is probably the VNUS closure system, a form of radiofrequency (RF) ablation. We offer the VNUS procedure at our main offices listed above. There's little downtime, and the procedure itself takes about an hour.
Smaller varicose veins respond well to sclerotherapy, an extremely minimally invasive, injectable treatment which shuts them down permanently. Spider veins are easily dealt with using state ultra-modern skin resurfacing lasers, which are completely non-invasive as well as highly effective. Both of these treatments are available in our Monroeville, Butler, Bethel Park, Pittsburgh, Cranberry Township, and Bridgewater (Beaver) locations.