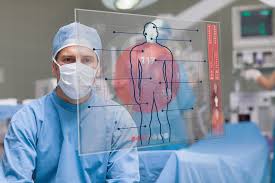 Facial Vein Treatment
We offer effective  Vein Treatments, both noninvasive and minimally invasive facial vein treatment to treat rosacea, birthmarks, spider veins, sun damage and age spots.
forehead veins
cheek veins
nose veins
eyelid veins
chin veins
neck veins
Hand Vein Treatment
We can turn back the hands of time for your hands! Innovative in-office treatments can give you younger looking hands in 1-2 visits. Come in for a free consultation.
Sclerotherapy
Retin-A or Glycolic hand peels
Microdermabrasion
Chemical peel
Dermal fillers
Breast veins- remove little blue breast veins
Microphlebectomy
Spider vein treatment-
Varicose vein treatment
Vein glue therapy and Radiofrequency vein ablation are both state-of-the-art therapies
Venous ulcer treatment
Vein ulcers are usually found near the inside of the ankle. Venous insufficiency – swelling and slow blood flow around the ankle and lower leg cause the skin to break down on the inside of the ankle. Without proper treatment of the veins near the ankle, ulcers (breaks in the skin) appear and often get infected, causing more skin damage. See your podiatrist immediately!
For vein treatment on any part of the body, we have the appropriate treatment and the most highly trained doctors to come up with a personalized plan, just for you. Our physicians are Board Certified by the American Board of Surgery, with many years of experience.
FREE Vein Screenings
Call  724-987-3220 to request information for Vein Treatments
FREE Vein Screenings are available at ALL locations. Vein clinic in Cranberry, Butler vein clinic and our Bridgewater vein clinic to name a few. For directions to our vein offices, visit our Locations page. To find out more about the treatment of veins in Pittsburgh, Call today or fill out our form to schedule a FREE Vein Screening 724.987.3220
Want to learn how to achieve healthy veins? Click here to learn more →