ASCLERA Injection
Sclerotherapy using Asclera Injections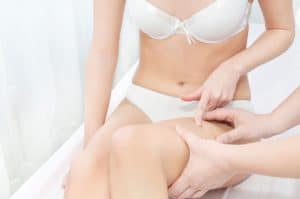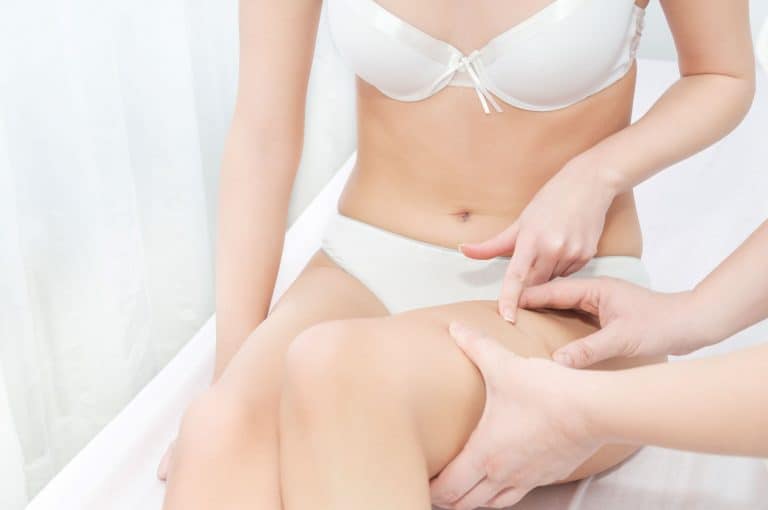 The injectable medication polidocanol goes by the brand name Asclera. Asclera Injection is one of the most popular medications in its class and is in very wide use in vein clinics across the country. It is currently Food and Drug Administration (FDA) approved for the treatment of spider veins and small varicose veins.
Asclera is specifically designed for use on varicose veins of 1-3 mm in diameter. It's also highly effective at treating veins measuring 1 mm or less, e.g. spider veins.
How does Asclera Injection work?
Like it's many counterparts polidocanol is a sclerosing agent. This means that it causes severe irritation of the interior vein walls when injected. This reaction causes the vein to close down entirely, and it is then reabsorbed into the body. After several weeks it's as if the treated vein were never there.
Which regions can be treated with Asclera?
In theory Asclera Injection can be used to permanently eliminate small veins anywhere on the body. In actual practice it's used almost exclusively to treat veins of the lower extremities. This includes the thighs, legs, and ankles. Note that Asclera is not indicated for the treatment of varicose or spider veins of the feet.
Why is Asclera Injection superior to other medications of its kind?
Polidocanol is arguably the most trusted sclerosing agent in use today. This medication has been used in European countries for decades. It's proven itself safe and effective on literally millions of patients. Asclera also has a mild anesthetic effect and is perhaps the most comfortable sclerosing medications in use today.
Who is a good candidate for sclerotherapy using Asclera?
Almost all adult male and female patients with smaller varicose veins or spider veins can benefit. This being said, those with various vascular conditions aren't good candidates for Asclera (or any other sclerant medication).
Polidocanol may negatively interact with some prescription medications, most notably blood thinners. Before receiving sclerotherapy it's important to make your doctor aware of all medications you are currently taking.
It is unknown at this time if Asclera Injection can be safely used on pregnant women. As such, if you're pregnant, or think you may be pregnant, it's best to postpone treatment.
Finally, Asclera or its ingredients may cause an allergic reaction in susceptible individuals. This is usually minor and resolves on its own.
What is involved in sclerotherapy using Asclera?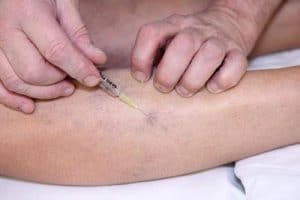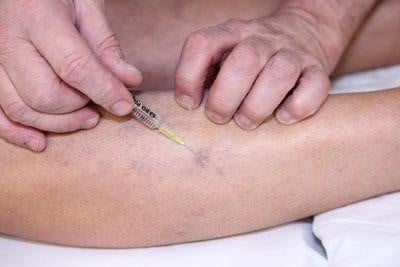 First, your vein specialist will clean the area that's going to be treated with the Asclera Injection.  For particularly pain-sensitive patients a topical numbing medication is often applied to the skin. This can also prove helpful if very large areas are being treated.
Using a small gauge needle tiny amounts of Asclera Injection medication are injected directly into the unwanted veins. At this point the site will be dressed exactly as it is following any other injection. For the vast majority of patients the total appointment time is less than ½ hour.
Is there a recovery period?
Some redness and bruising can be expected around the Asclera injection site but no recovery time, e.g. downtime, is involved. In cases where larger varicose leg veins are being treated patients may need to wear compression stockings. Even so, patients can return to normal activities immediately unless directed otherwise by the treating physician.
What type of results can I expect?
Asclera and other sclerotherapy medications are well tolerated by most patients and the final results are excellent. Results aren't immediately apparent, but in the weeks following sclerotherapy the treated veins are gradually reabsorbed by the body. Once this process is complete the veins in question disappears completely. While it's true that other veins may appear in the future the treated veins are permanently gone.
Sclerotherapy: What to Expect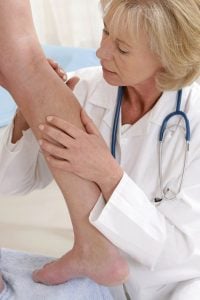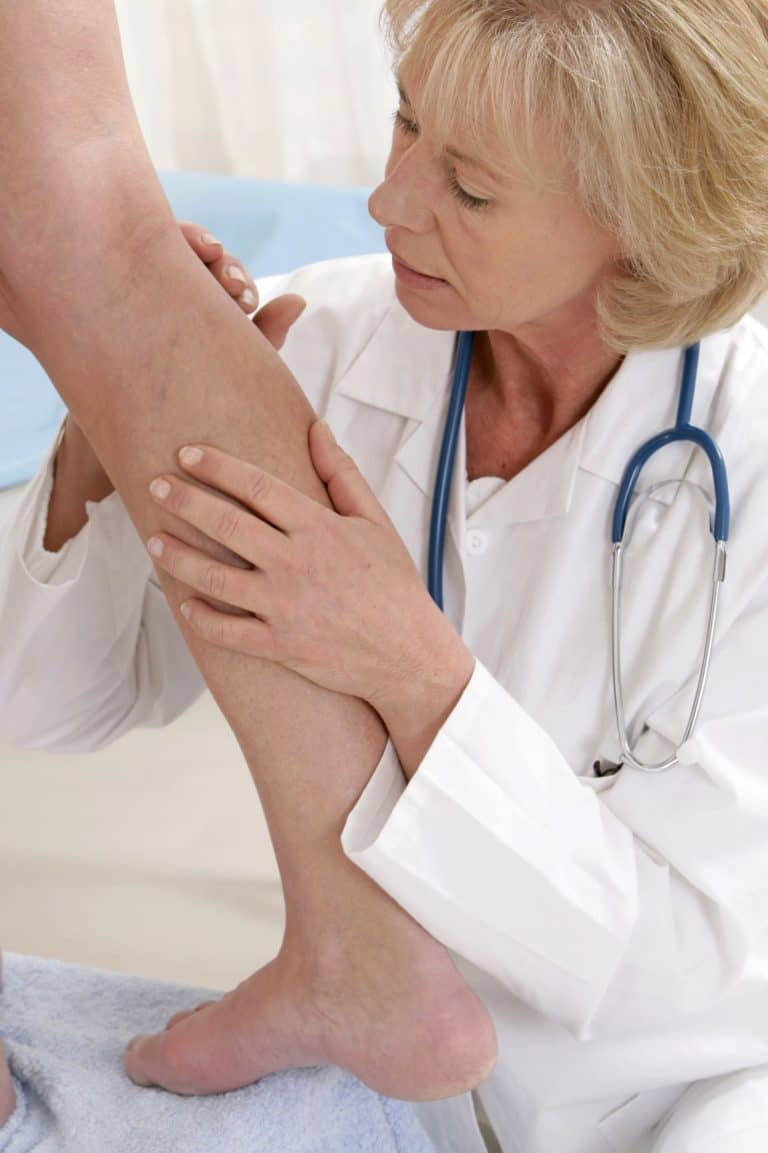 Sclerotherapy treatment for venous problems is an outpatient treatment. It can take anywhere from 15 minutes to an hour depending on the extent of the damaged veins. During this time, you will be made as comfortable as possible. Your position, of course, depends on where the work is being performed. When working on the legs, your provider will have you lie on your back, elevating your legs.
Depending on how far below your skin the damaged vein is, your doctor may use an ultrasound as part of the procedure.
I had been experiencing a deep pain in my left leg for several weeks. After several different appointments, a friend of mine recommended The Advanced Vein Center. They used an ultrasound to discover that a deep varicose vein was the cause. Later that week my leg was treated and the pain has gone away.
-Natalie (age 57) 
Treatment
Before the injections, we will start by cleaning the skin around the veins to be treated. Then, a fine needle will be used to deliver a sclerosing agent into the damaged vein. Not all sclerosants are the same. Some solutions are liquid while others are a foam. All of them typically include:
hypertonic saline solutions,

polidocanol and

sodium tetradecyl sulfate.
The sclerosing agent will cause the walls of the treated vein to collapse. The blood gets redirected into neighboring healthy veins. At this point your body's natural metabolic process takes over. The dead vein is absorbed and eventually disappears. The result is that the offending vein is no longer visible and any discomfort that it was causing will vanish.
Smaller veins can be treated in a single session. Larger veins may require up to four (4) treatments.
Preparing for Sclerotherapy
The first step is a risk-free consultation with our office. Our knowledgeable and courteous staff will help you determine which procedure is the best given your individual situation. A personal medical history and physical exam will be taken in order to achieve this. 
There are some medications that should be avoided starting a few days prior to the procedure. Don't worry, we'll remind you. Some pain medications such as Advil (ibuprofen) and Bufferin (aspirin) can increase your risk of bruising.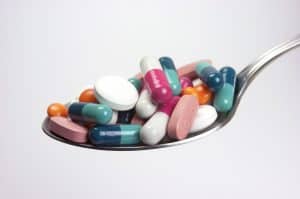 Avoid shaving and applying any lotion on your legs 24 hours before your sclerotherapy. This will limit the possibility of irritation. After your procedure, you will be required to wear a compression stocking for several weeks. You may want to go shopping for one prior to the appointment.
It is important to let us know about any medications that you are taking or if you have any other medical conditions prior to your procedure.
Side Effects and Risks of Sclerotherapy
There can be some minor, non-life-threatening side effects of the procedure. Thankfully, most sclerotherapy sessions are painless but you may feel some minor cramping or pain in the treated vein. Those that experience discomfort, describe it as a slight stinging or burning sensation. This does not mean that anything is wrong. It is just the sclerosing agent going to work on the vein. The discomfort may be a bit worse if the sclerosing compound comes into contact with the surrounding tissues. Again, this is no cause for alarm and will dissipate quickly.
The most common side effects of sclerotherapy injections include:
bruising,

discomfort,

redness or welts around the injection sites,

skin discoloration,

stinging and

swelling.
It's been four weeks since my final treatment and I'm ecstatic with the results. I no longer have to worry about buying clothes that will cover up my spider veins.
-Cassie (age 34) 
Are there risks involved with Asclera Injection?
Any type of injection carries the possibility of infection yet in reality this risk is negligible. When infections do occur they tend to be very minor and respond well to topical or oral antibiotics.
Also note that sclerotherapy injections can cause minor scarring around the treatment site. As with infection, the actual risk is involved extremely low and scarring almost never occurs.
Has Asclera been approved by the Food and Drug Administration (FDA)?
Yes. In 2010 Asclera was approved by the FDA for the treatment of spider veins and smaller varicose veins. This means that most leg veins with a diameter of 5 mm or less can be effectively treated.
Risks and potential complications
Sclerotherapy is exceptionally safe and effective. It is a medical treatment however, and always carries an element of risk. Also, as with any medical procedure, it may not work exactly as intended. The following is a list of risks, complications, and adverse effects associated with sclerotherapy.
Many patients only require a single treatment to eliminate all of their unwanted veins. This being said it's entirely possible that multiple sessions will be necessary. This is especially true if a large area is being treated.

Patients may experience some discomfort during and after treatment. This usually amounts to little more than a mild burning sensation during treatment. Minor itching over the next 24 hours has also been reported. Over the counter pain relievers may be used to manage these symptoms but this usually isn't necessary.

It is recommended that patients wear prescription compression stockings for up to two weeks after treatment. This isn't always necessary, and in actuality this period is usually less than one week. According to many patients this is the most bothersome part of the entire process.
Minor risks
Stockings are essential if you take part in strenuous physical activity during the two weeks following sclerotherapy.

Some patients experience an allergic reaction to the medication used during treatment. This is very rare, almost always minor, and typically resolves quickly.

Mild bruising can be expected in the area of treatment. This resolves as quickly as any other minor bruise.

A blood clot may develop at the injection sites. In almost all cases these are harmless and resolve without complications.

Mild blistering over the treatment area is possible. This is self-limiting and will go away on its own.

Temporary discoloration known as hyperpigmentation may occur around the injection sites. This is temporary except in all but extremely rare cases.

A network of small reddish or purplish vessels may form over the treatment area. This is known as "matte telangiectasias" and typically goes away without treatment in a matter of weeks.

All injections carry a very small risk of infection. In almost all cases this is easily treated with topical or oral antibiotics.