Vascular disease? We have a Vein Clinic Beaver Pa to treat all your vein diseases.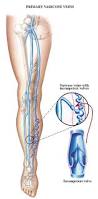 If you are looking for one of the best vein clinic beaver or best vein doctors near me, look no farther than the Advanced Vein Center, Beaver Pa.vein doctors near me, look no farther than the Advanced Vein Center, Beaver Pa.
Of all the vein clinics of america locations the Advanced Vein Center is the friendliest vein clinic around. If you are worried about vein clinics of america cost, don't worry, because most procedures are covered by insurance.
With multiple vein clinic locations to serve you in Beaver, Butler  and Allegheny county, finding a varicose vein treatment near me is easy
Weather you are interested in SCLEROTHERAPY,  microplebectomies, or laser vein therapy, we have a varicose veins doctor specialist available to treat you.
Generally a doppler ultrasound is performed to map your vessels and assess any abnormalities. This will evaluate them for medical necessity and if it meets the requirements, insurance will pay for your vein procedures. We also recommned compression stocking be worn to promote vascular health.
Are the results from my ultrasound accurate?
It may seem like a silly question to ask but there are instances when the findings of the examination might not be trustworthy. If you are having a venous ultrasound performed specifically to check for venous insufficiency, a portion of the exam must be performed while standing. If not, you may pass the test, but still be at risk.
So if your legs are tired, achey, swollen, with charley horses, cramps, or ugly squiggley veins, call today to get a personalized treatment plan made just for you!
Call 724-987-3220 today!